Are you looking for coming to Thailand? If yes, you can find car rental for your needs at rentconnected.com and our service covers over 30 airports in thailand including international airports like Phuket Airport and Suvarnabhumi Airport or it's called Bangkok Airport Car Rental.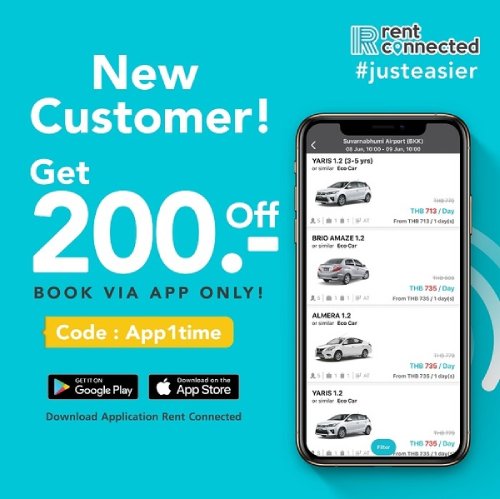 We offer promotion for first time booking with us today and only you can just download the Rent Connected App and use the promotion code "App1time", you will get 200 THB reduction immediately.
Please make sure you plan the trip in advance and book the hotel and car rental in advance. it is becoming popular now in 2023 year.
Thailand Car Rental is available to serve today!
It's easier to book with Rent Connected.