Khao Yai National Park is a protected area located in Thailand. It was established in 1962 and covers an area of 2,168 square kilometers. The park is known for its lush forests, stunning waterfalls, and diverse wildlife.
Nature Aspect of Khao Yai
One of the main attractions in Khao Yai National Park is the Haew Narok Waterfall. It is located in the northern part of the park and is the tallest waterfall in the park, with a height of approximately 150 meters. Visitors can take a hiking trail to reach the waterfall and enjoy its beauty.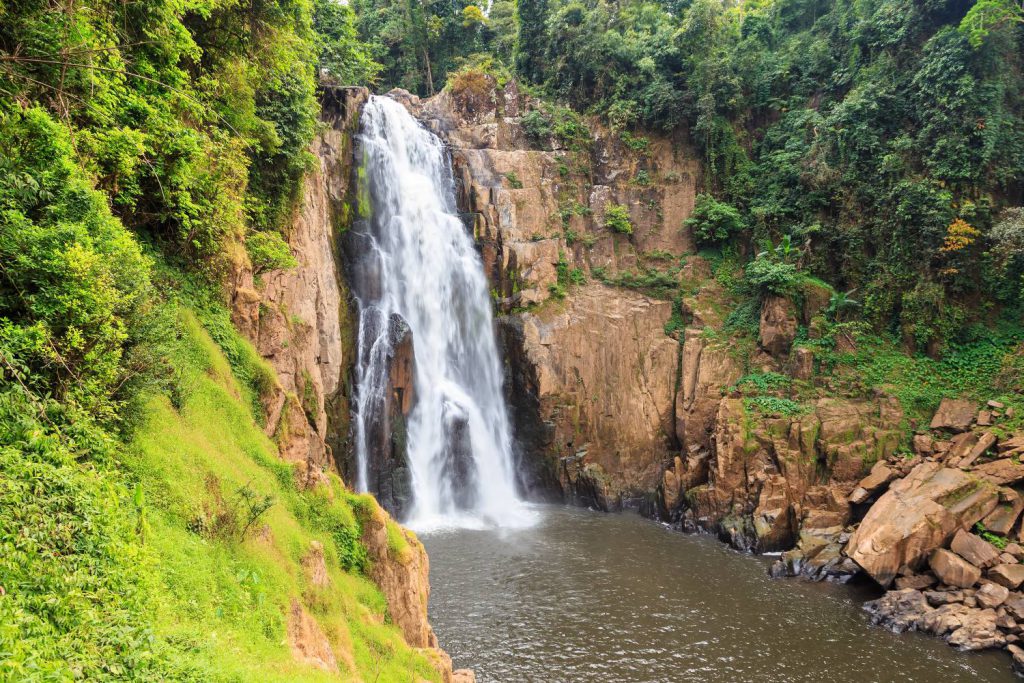 Apart from the waterfalls, the park is also home to various species of animals such as elephants, tigers, and gibbons. Visitors can take a guided tour of the park to spot these animals in their natural habitat. The park is also a popular destination for birdwatchers, with over 300 species of birds recorded in the area.
For those who love outdoor activities, Khao Yai National Park offers plenty of options. Visitors can go trekking, camping, or mountain biking in the park. There are also several viewpoints that offer stunning panoramic views of the park.
Cafe & Restaurant Aspect of Khao Yai
Khaoyai has become a popular tourist destination in recent years. One of the best places to visit in Khaoyai is The Chocolate Factory. The cafe is located in a beautiful setting with a stunning view of the mountains. The cafe serves a variety of chocolate desserts and drinks, and the highlight of this cafe is the chocolate fondue which is a must-try.
Another popular spot is Primo Piazza, a Tuscan-themed village with a relaxed atmosphere. The village has a variety of cafes and restaurants that serve Italian cuisine, and the village's central piazza is a great place to relax and enjoy the surroundings.
If you are looking for a unique dining experience, then The Bloom is the perfect place for you. It is a restaurant located within a flower garden, and the ambiance is truly magical. The restaurant serves a variety of Thai and Western dishes, and the presentation is exquisite.
Lastly, for coffee lovers, The Birder's Lodge Cafe is a must-visit. The cafe is located in a bird-watching lodge, and the cafe's interior is decorated with bird-themed decor. The cafe serves a variety of coffee drinks and light bites, and it's a great place to relax and soak in the peaceful surroundings.
In conclusion, Khao Yai National Park is a must-visit destination for nature lovers. Its stunning waterfalls, diverse wildlife, and outdoor activities make it a perfect place to escape the hustle and bustle of city life. Khaoyai offers not only natural beauty but also a fantastic food scene with a variety of cafes and restaurants to choose from. Whether you are a foodie or a nature lover, Khaoyai has something for everyone.