Landmarks in Bangkok – a must-go place for tourists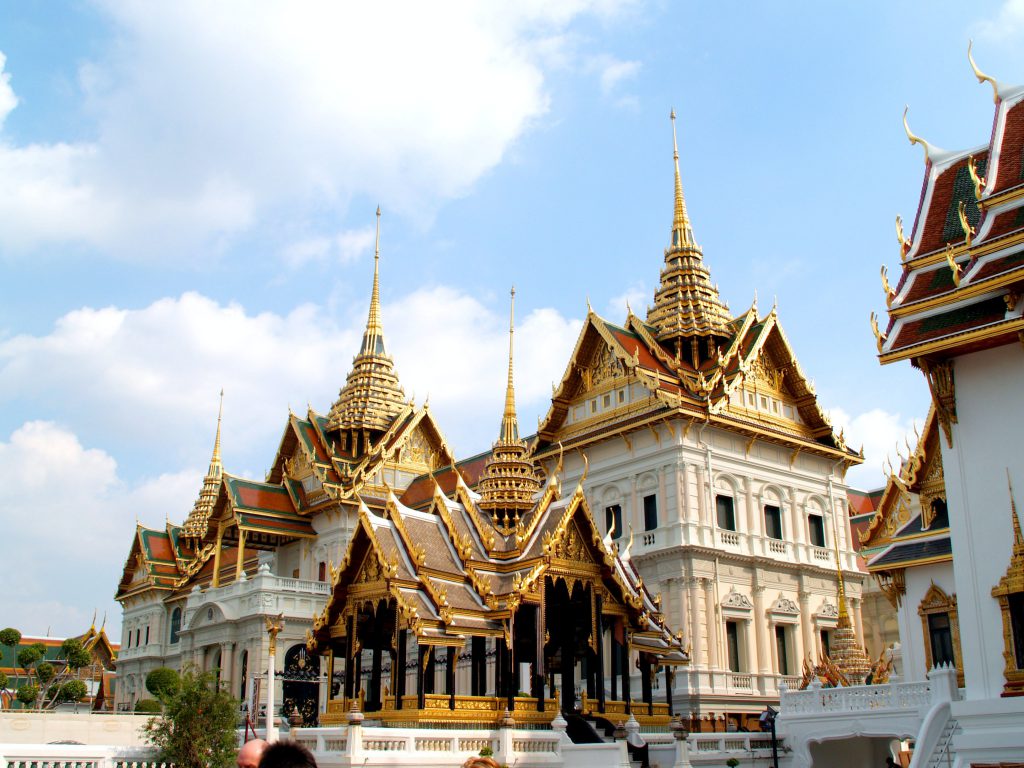 The Grand Palace and Wat Phra Kaew are two of the most prominent landmarks in Bangkok, Thailand.
The Grand Palace was built in 1782 and served as the residence of the Thai monarch for over 150 years.  It covers an area of 218,000 square metres and is surrounded by four walls, 1900 metres in length.
Wat Phra Kaew, also known as the Temple of the Emerald Buddha, is located within the palace grounds and is considered the most sacred Buddhist temple in Thailand.
The Grand Palace is a magnificent complex of buildings that showcase traditional Thai architecture. The palace features numerous halls, courtyards, and gardens with intricate carvings, statues, and colorful mosaics. Visitors can explore the palace on a guided tour or at their own pace.
The Temple of the Emerald Buddha is the most important temple in Thailand and is home to a revered statue of the Buddha, which is made of green jadeite and measures just 66 centimeters tall. The temple is also surrounded by a stunning collection of buildings and monuments that are adorned with intricate carvings and colorful murals.
General Rules for the visit
Visitors to the Grand Palace and Wat Phra Kaew are required to dress modestly and remove their shoes before entering any of the temple buildings. The complex is open daily to visitors, and there are several guided tours available in English and other languages.
In conclusion, the Grand Palace and Wat Phra Kaew are two of the most iconic landmarks in Bangkok and are must-visit destinations for anyone interested in Thai culture and history. The stunning architecture, intricate carvings, and beautiful gardens make this complex a true masterpiece of art and design.
Need a van with driver?
If you need a van with the driver without a tour guide, check out here at rentconnected.com or add LINE official below.
Source: royalgrandpalace.th