Visit Museums and Galleries
Bangkok has a wealth of museums and art galleries. You can explore places like the Bangkok Art and Culture Center, the Jim Thompson House, or the Children's Discovery Museum for educational and cultural experiences.
Indoor Play Centers
There are indoor play centers and trampoline parks in Bangkok, such as Kidzania or Funarium, where kids can have a blast while staying dry.
Shopping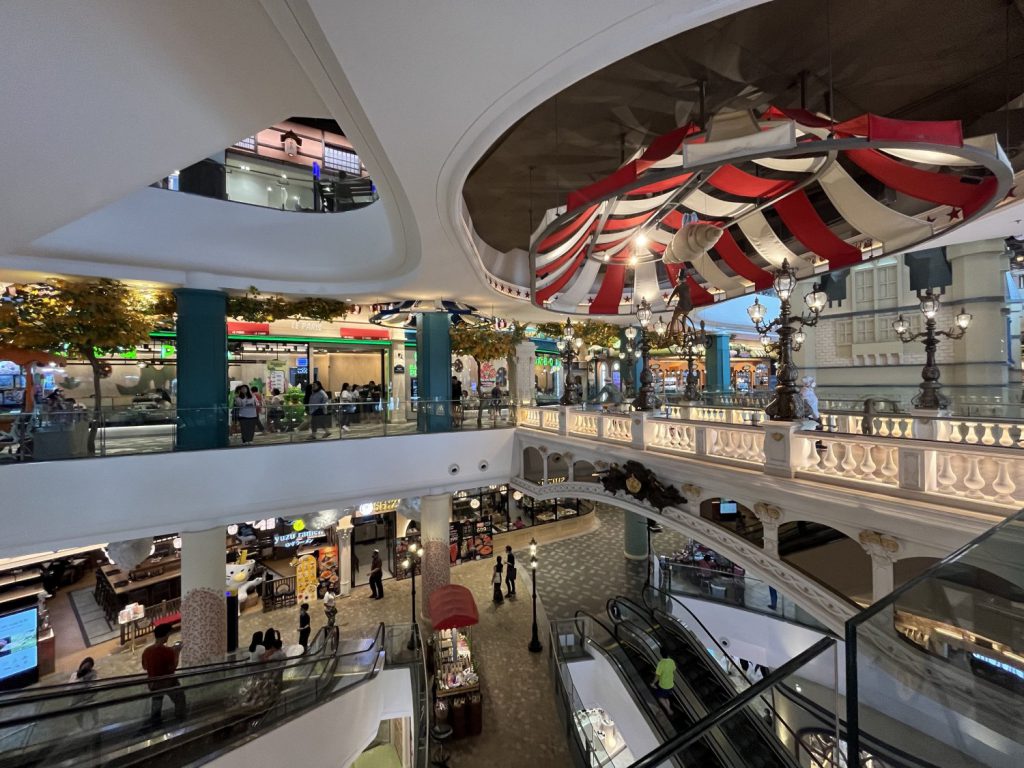 Bangkok is known for its shopping malls. Consider spending the day at a mall like MBK Center, Siam Paragon, or Terminal 21. You can shop, dine, and even catch a movie.
Cook Thai Food
Take a cooking class together and learn how to prepare delicious Thai dishes. It's a great way to bond and enjoy some authentic cuisine.
Thai Spa Experience
Treat yourselves to a family spa day. Many spas in Bangkok offer family-friendly treatments, and it's a relaxing way to spend the day such as Healthland.
Art and Craft Workshops
Look for art and craft workshops that are suitable for families. You can create unique souvenirs and memories together.
Library Visit
Head to a local library like the Neilson Hays Library or the Bangkok National Library. You can read books, explore their collections, and engage in quiet activities.
Bowling or Karaoke
Enjoy a game of bowling or sing your hearts out at a karaoke lounge.
Indoor Ice Skating
If your family enjoys ice skating, consider visiting an indoor ice skating rink in Bangkok.
Learn Thai Traditional Arts
Enroll in a class to learn traditional Thai arts like fruit carving, traditional dance, or even Muay Thai.
Remember to check the opening hours and availability of these activities, especially on rainy days. Bangkok offers a wide range of indoor entertainment options to ensure your family has a fantastic time, rain or shine.