Krabi Car Rental
Rent Connected
Popular Airports

Popular Train Station

Popular Other Spots
The list of best places to visit in Krabi Thailand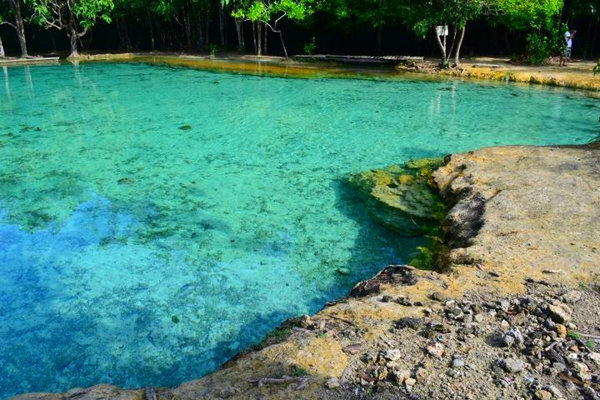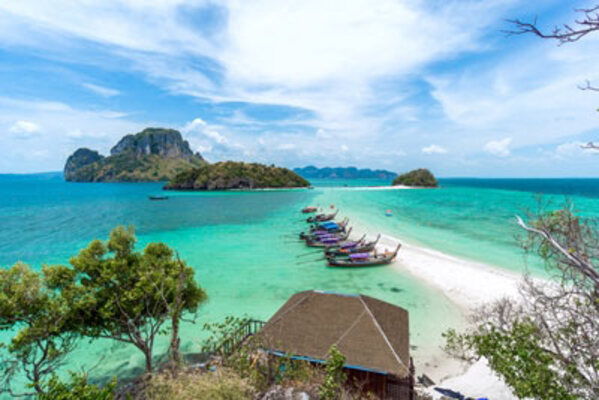 "Emerald Pool" Emerald Pool Highlights Thung Teao Forest National Park is a virgin rainforest home to spectacular flora and fauna unseen elsewhere in Thailand. A 2.7 kilometres nature trail provides a superb vantage point, plus there's a waterfall to explore, although the major attraction is the emerald pool also known as the crystal pool. The emerald waters are wonderfully warm and crystal clear making them great for swimming in, there's even a small ladder to help you get in and out.
"Thale Waek" One of Thailand's unseen highlights,Thale Waek (Separated sea), the amazing phernomenon happens when there is a low tide and water level is down till, is situated along Koh (island or islets) Dam Hok and Koh Dam Kwan. These two, each of which offers one spectacular beach, are surrounded by about ten smaller, all-rock islands that have no real beaches.
Car Rental Companies in Krabi
Rentconnected.com Rent Connected combines car rentals from dfifrent car rental companies ranging from eco-cars, small cars, medium cars, large cars, luxury cars, pickup trucks, SUV cars, premium cars, van and even van with a driver. We make it easier for you to book car rentals from the leading car rental companies in Krabi Airport (HKT) such as Thai Rent A Car, Hertz, Thrifty, Avis Thailand, National Car Rental and Budget Car and Truck Rental as well as local car companies like Runway
Pick Up location for car rental at Krabi Airport
Apart from pick up location for car rental at Krabi Airport, there are other locations such as Krabi City, Ao Nang Beach, Tesco Lotus Krabi, Big C Krabi, Macro Krabi, Ao Nam Mao beach, klong muang beach, tub kaek beach., Etc.
Why Rentconnected?
Rent Connected is a car rental platform comparing car rental prices from different car rental companies

over 90 companies in Thailand with car rental services covering 30 airports including other delivered places over 800 locations. Rent Connected also provides car choices with more than 500 car models in the platform. We always focuses on quality of the cars and customer services. There have been over 50,000 users booking in every platform including Andriod and iOS app.






FAQ
What are the requirements of renting a car in Thailand? +
1. Passports
2. International Driving License or Driving license translated in English
3. Credit Cards for the deposit when getting a car. If local car companies, cash is acceptable. please see terms and conditions before the booking
4. In some cases, for local companies, air ticket is needed to show when getting a car.
5. In some cases, if you do not have a credit card, some car rental companies allowed to use the debit card as a deposit. you can consult with our customer services prior to the booking process.
What is the excess fee? +
Excess Fee is the maximum fee the renter pays in case the Driver is at fault for the accident or accident happened without any parties. If the renter is not at fault, the first class insurance usually covers the accident.
you can buy additional insurance to cover the excesss fee when picking up the car at the airport to eliminate the excess fees

Some of the locar car companies do not have the the additional insurance to add on. Please make sure to check before getting the car.
Which type of car rental suits your needs to drive a rental car in Krabi? +
If you would like to drive a rental car around in Phuket Area, most customers would want cars with high power engine like 1.6 CC such as Altis or Civic or Fortuner to drive up to the mountain. It depends on your needs and number of passengers as well. if you want to be save on price and fuel, you can choose rental cars llike Almera Yaris (Eco car segment).
Where can we drop off the rental car if we rent a rental car from Krabi Airport? +
you can drop off rental cars in different locations, not necessary to be the same location. Some car rental companies may have drop off fees if renting period is not up to their terms and conditions. The popular route is you can rent from krabi Airport and return the car rental at Phuket Airport or you can rent from Phuket Airport and return to Krabi Airport as well.
Want to consult with us regarding car rental or car rental with driver? +
Insurance Options
Normal Insurance

Full Insurance
---
Deposit Options
Cash for Deposit

(If you don't have a credit card, please select cash option.)
---
Type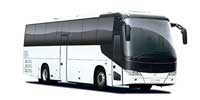 Other Cars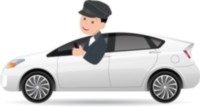 With Driver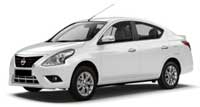 Eco Car
Small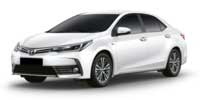 Medium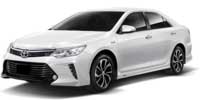 Large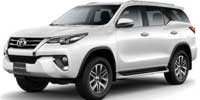 SUV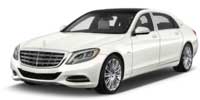 Premium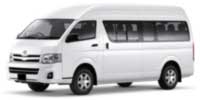 Van/Minivan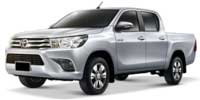 Pick up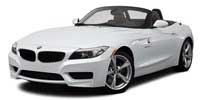 Sport Car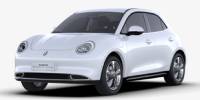 EV Vehicles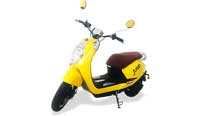 Motorbike