Car Rental at Phitsanulok City
Rent Connected
Popular Airports

Popular Train Station

Popular Other Spots
Find rental cars at Phitsanulok City
if you are located in Phitsanulok City Area, you may wonder where you can rent a car near by your area. You can simply search
"Phitsanulok"
to find your nearest car rental companies for you to rent. Usually, there will be delivery fees unless you pick-up car rentals yourselves at the closest car rental locations or airports like Phitsanulok Airport.
Car Rental Companies at Phitsanulok City
If you would like to rent a car like Yaris, March, Honda BRV, Brio, Ativ, BRV, Altis, City, Vios, Altis, Fortuner or Civic at Phitsanulok City area with Rentconnected.com Rent Connected combines car rentals from different car rental companies ranging from eco-cars, small cars, medium cars, large cars, luxury cars, pickup trucks, SUV cars, premium cars, van and even van with a driver. We make it easier for you to book car rentals from the leading car rental companies in Phitsanulok City area such as Budget car and truck rental.
Pick-Up location for car rental at Phitsanulok City
pick-up location for car rental at Phitsanulok City are locations such as Phitsanulok City Airport (PHS) ,Central Plaza Phitsanulok City, Phitsanulok City Railway Station, Phitsanulok City Night Bazaar, Phitsanulok City City , Shinapura Phitsanulok City Hotel.
If you would like the car to be delivered at your place or other locations, please email us at
[email protected]
or call us at 0805495491.
Looking for customer reviews at Phitsanulok City?
Rent Connected let you read the reviews received from past customers from
Facebook
หรือ
Trustpilot
So, you can make sure you can trust the brand you are going to rent from Rent Connected Platform. Be sure to reserve the vehicle in advance.
Why Rentconnected?
Rent Connected is a car rental platform comparing car rental prices from different car rental companies

over 90 companies in Thailand with car rental services covering 30 airports including other delivered places over 800 locations. Rent Connected also provides car choices with more than 500 car models in the platform. We always focuses on quality of the cars and customer services. There have been over 50,000 users booking in every platform including Andriod and iOS app.






FAQ
เช่ารถ ต้องใช้เอกสารอะไรบ้าง? +
1. บัตรประชาชน หรือ หนังสือเดินทาง (กรณีเป็นชาวต่างชาติ)
2. ใบขับขี่รถยนต์ไทย หรือ ใบขับขี่สากล (กรณีเป็นชาวต่างชาติ)
3. บัตรเครดิตในชื่อผู้ขับหลัก ในการรูดมัดจำ ซึ่งต้องมีวงเงินเพียงพอ สำหรับค่ามัดจำ
4. ผู้ขับสำรองทุกท่าน ต้องมีใบอนุญาติขับขี่ ที่ยังไม่หมดอายุ และใบขับขี่ ต้องมีอายุอย่างน้อย 12 เดือนขึ้นไป
5. หนังสือรับรองการทำงาน หรือสลิปเงินเดือน หรือตั๋วเครื่องบิน (กรณีไม่มีบัตรเครดิต)
คำถามที่พบบ่อย เรื่องรถเช่า
6. กรณีลูกค้าที่ต้องการเช่ารถ แล้ว "ไม่มีบัตรเครดิต" บางผู้ให้บริการรถเช่า "รับบัตรเดบิต" ในการบล็อกวงเงินมัดจำได้ สามารถปรึกษาทีมงาน ก่อนการเช่ารถ
ค่าเสียหายส่วนแรก คืออะไร? +
ค่าเสียหายส่วนแรก (Excess) คือ ค่าเสียหาย หรือค่าใช้จ่าย ในส่วนที่ผู้เช่าต้องเสียสูงสุด เมื่อเกิดอุบัติเหตุในกรณีผู้เช่าเป็นฝ่ายผิด หรือไม่มีคู่กรณี หากกรณีเกิดอุบัติเหตุแล้วไม่ได้เป็นฝ่ายผิด รถเช่า ก็จะมีประกันชั้น 1 ครอบคลุมมาอยู่แล้ว

ผู้เช่ารถบางคน พอใจกับประกันรถยนต์ ที่มีค่าเสียหายส่วนแรก ส่วนบางคนที่อาจจะกลัวความเสี่ยง ในกรณีผู้ที่เช่ารถเป็นฝ่ายผิด ก็มักจะซื้อประกันเสริม เพื่อครอบคลุม ทุกอย่างถึงแม้ว่าผู้เช่าจะเป็นฝ่ายผิด

ผู้ให้บริการรถเช่า ที่มีเคาเตอร์อยู่ในสนามบินส่วนใหญ่ จะมีให้บริการขาย "ประกันเสริม" หรือประกันชั้น 1 ที่ไม่มีค่าเสียหายส่วนแรก หากผู้เช่า เช่ารถหลายวัน rentconnected แนะนำให้คุณซื้อเพิ่ม

ผู้ให้บริการรถเช่าบางราย ที่ตั้งอยู่นอกสนามบิน ก็มีให้บริการเช่นกัน ทั้งนี้ผู้เช่าควรจะตรวจสอบ สอบถามให้แน่ใจ ก่อนการเช่ารถ
รถประเภทไหน เหมาะกับการเช่ารถ ที่พิษณุโลก? +
หากคุณต้องการ เช่ารถ ขับเที่ยวที่พิษณุโลก รถเช่าที่เหมาะกับการเช่า คือ รุ่นที่มีเครื่องยนต์ 1.2 CC ขึ้นไป เช่น Yaris Almera Vios Altis Civic ฟอร์จูนเนอร์ ขึ้นอยู่กับสถานที่ หรือจำนวนผู้โดยสารของท่าน
เช่ารถที่พิษณุโลก คืนรถที่ไหนได้บ้าง? +
เช่ารถที่พิษณุโลก คืนต่างสนามบินหรือต่างสถานที่ได้ ซึ่งอาจจะมีค่าธรรมเนียมการคืนรถต่างสถานที่ (ขึ้นอยู่กับผู้ให้บริการรถเช่า)
ปรึกษาเรื่องเช่ารถ สามารถติดต่อได้ทางไหนบ้าง? +
ไม่ว่าคุณจะสอบถามเรื่อง เช่ารถพร้อมคนขับ หรือเช่ารถขับเอง สามารถติดต่อได้ทาง เบอร์
080-549-5491
หรือ ไลน์ ไอดี
@rentconnected
โดยสามารถปรึกษาทางช่อทางนี้ได้ตลอด 24 ชั่วโมง หรืออีเมล์ ได้ที่
[email protected]
ได้เลยค่ะ
เช่ารถรายเดือน ที่พิษณุโลก ราคาเท่าไหร่? +
คุณสามารถเช็คราคา เช่ารถรายเดือน ตั้งแต่ 1 เดือนถึง 5 เดือนได้ที่เว็บไซต์ ชำระค่าเช่าเท่าที่เห็นรวมภาษีแล้ว ไม่มีค่าใช้จ่ายแอบแฝง
Insurance Options
Normal Insurance

Full Insurance
---
Deposit Options
Cash for Deposit

(If you don't have a credit card, please select cash option.)
---
Type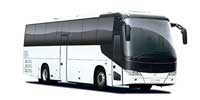 Other Cars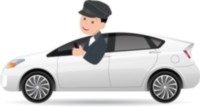 With Driver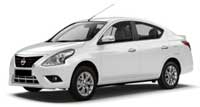 Eco Car
Small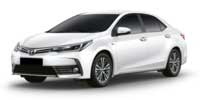 Medium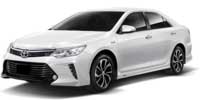 Large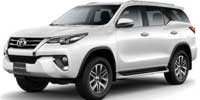 SUV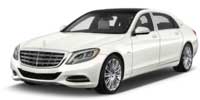 Premium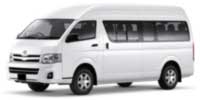 Van/Minivan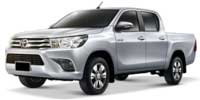 Pick up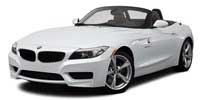 Sport Car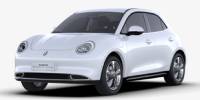 EV Vehicles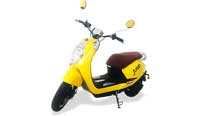 Motorbike